Travel in my mind
By diane on Friday 2 July 2010, 22:06 - ethnologie - Permalink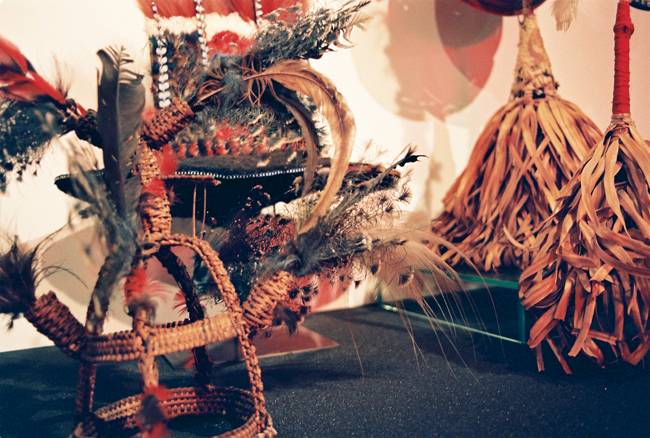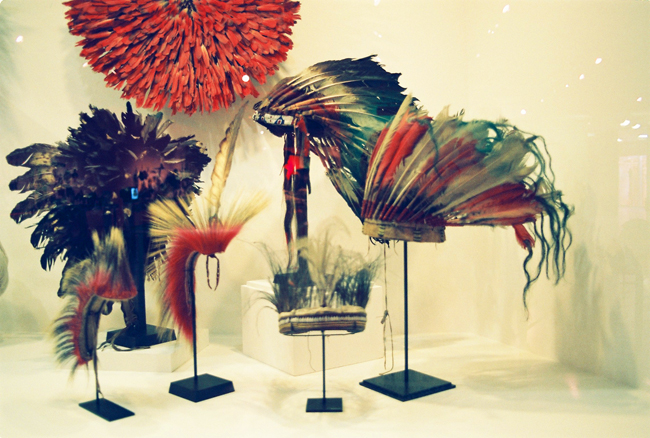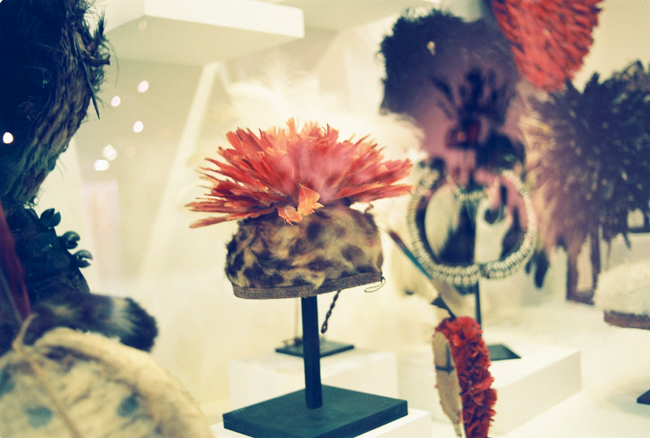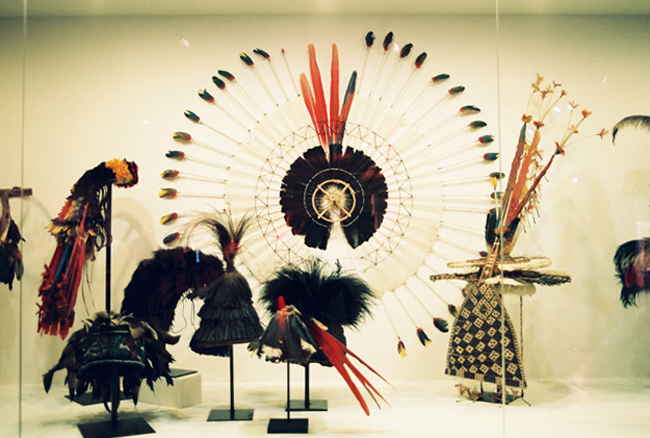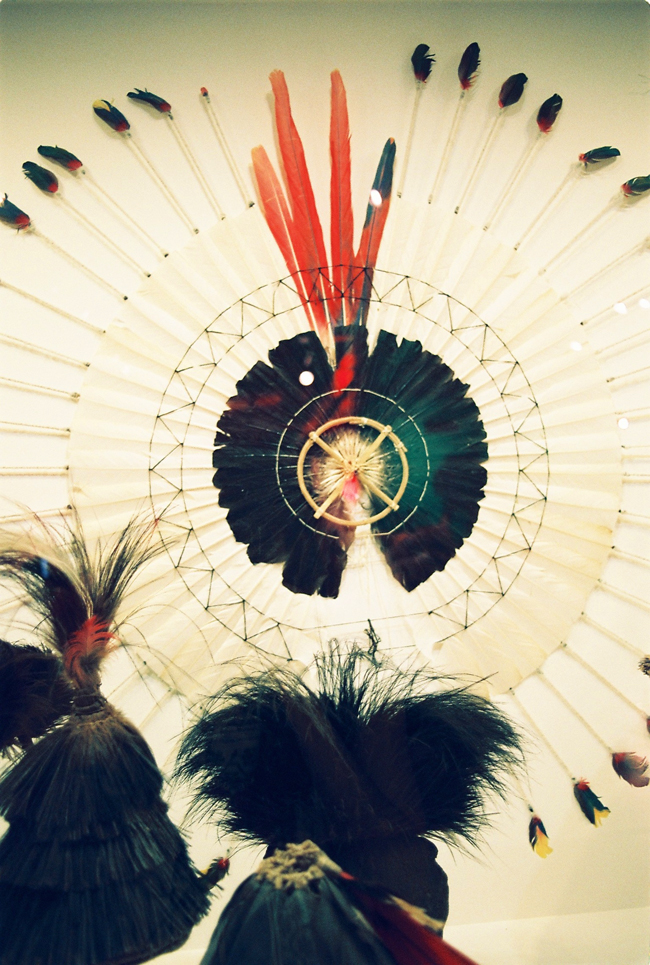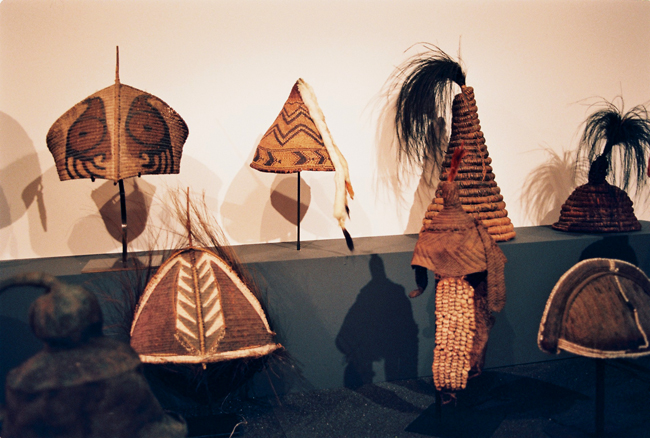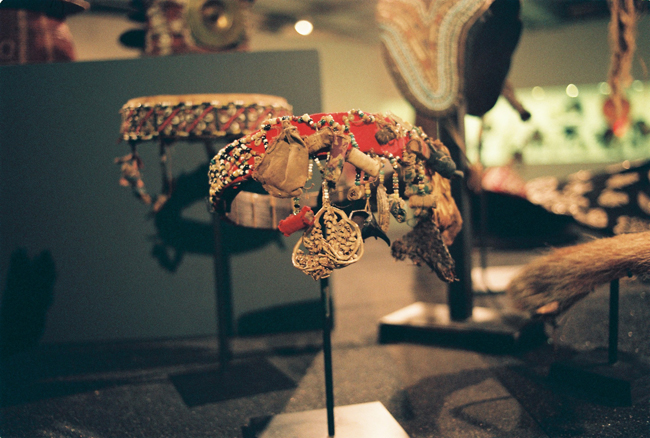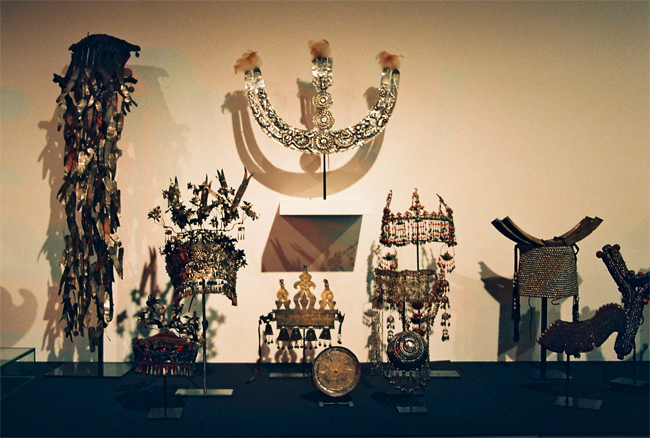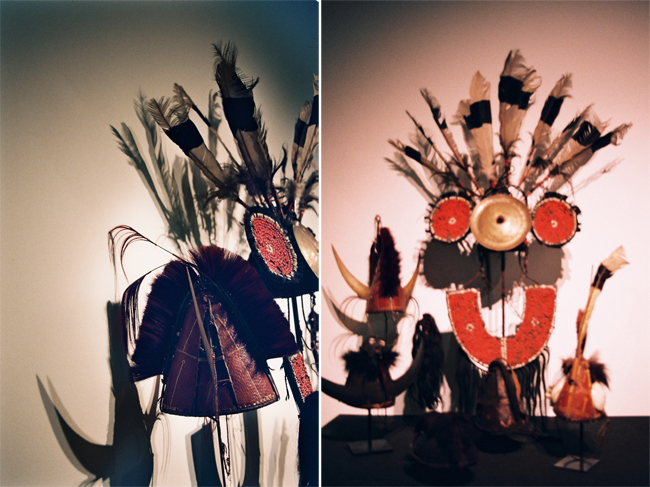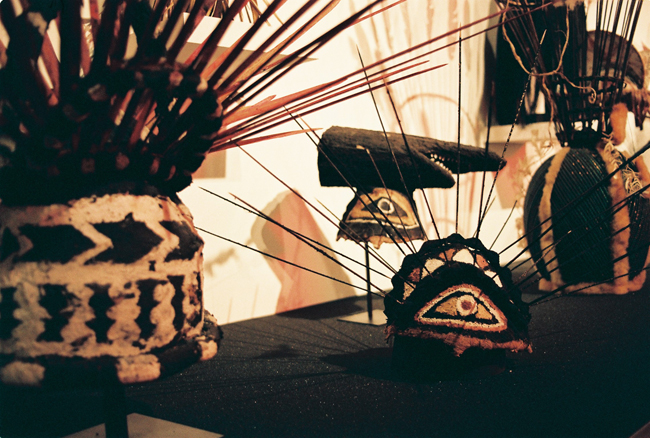 "Being naked means being speechless*"
Twenty years ago, Antoine de Galbert started collecting primitive headgear. In this quest, he defines himself as an "non-traveller amateur". Through the research of the beautiful object, he continues "the dream of a literary adventure, lie a 19thcentury exoticism.

It was with these words that the collector has introduced us to his collection. These are words that really touched me. Because, like him, far from finding the exact meaning of each object, I appreciate the beauty and strangeness of these amazing headgears.

(The search of the meaning comes after of course! How could we resist piercing the mystery of these objects?)

So I discovered, hundreds of headgears , each more poignant, beautiful and mysterious... I appreciate the shapes, colors, materials, that were sometimes unbelievable - like this Oceania cap, encrusted with almost 1500 head of beetles!

I will not give you the keys and let you enjoy the inspiring beauty of these amazing headgears.

Thank you again Nardjisse and the team of la Maison rouge for inviting me to this moving exhibition, for their time and generosity!
I really invite you to visit this exhibition! Very inspiring to any designer or artist!

Travel in my mind, the Headgears collection of Antoine de Galbert

June 12 to September 26, 2010
Maison rouge
10 boulevard de la Bastille
75012 Paris
I have the opportunity to offer you two invitations for two persons for this exhibition. You simply have put a comment here and the invitations will be awarded by drawing lots.

...
*Dogon proverb
analog photos : ►
{music : Oceania - Björk}


[edit] 06/07/10 - 20h45 closed - result in the next article ^^